Welcome to our beautiful store at Riverside Retail Park on Neil T. Blaney Road, in Letterkenny.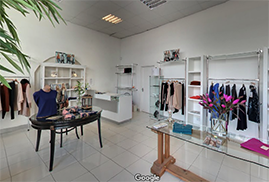 Click on the picture above to see inside Wardrobe
We are renowned for individual style and we offer the highest standard of service to our customers. We love to find you that perfect outfit for every occasion.
We can also do mail order. Just call us on 074 9113929 or email us at info@wardrobe.ie
We are now offering private appointments. Treat someone to "Girlie Heaven", an evening shopping with selected friends ; Makes a great birthday gift. Phone for details on 074 9113929 or email us at info@wardrobe.ie